Check domain
Available DNS management, data protection whois, etc.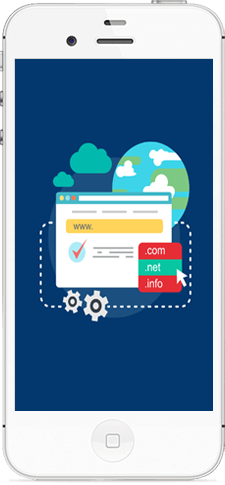 How to choose a domain?
The selection of an ideal domain name is a laborious process, so we have selected several tips for you to help you make the final choice.
Informative
Domain name should be the name of your company, brand, or the direction of your activity.
Length
The name should be short and memorable, try to avoid names from more than three words, watch for the convenience of pronunciation of the domain.
Zone
Preferably is the zone of the first level. Also, pay attention to the link to the location of the target audience.
Originality
It's worth checking whether your domain name has more popular competitors in another zone.
Hyphen
Using a hyphen in the domain allows you to use 2 keywords, which helps a lot of SEO optimization.
Literacy
Give preference to English before transliteration and do not forget to follow the spelling.
SELLING DOMAINS: HOW DOES IT WORK?
Unlike traditional services, where the sale of free domains is carried out in a standard way, the auction provides for the bidding procedure. There is also such a type of sites as the exchange. Its difference is that you can quickly sell the domain at a fixed price, which saves time.
If you are not ready to deal with the issue of domain name purchase yourself and are afraid of making mistakes, experts from the Servera company will help you. Ukr. We provide a full range of services in this area, and are ready to provide full support in the interests of the client. Flexibility, efficiency and focus on results allow us to confidently strive for leading positions in our field.
WHAT SHOULD YOU PAY ATTENTION AT PURCHASE?