TARIFF PLANS JAVA HOSTING
Security Configuration Mod
Protection against malicious programs
Installing Third-Party Applications
Scheduled security updates
Expansion of the functional
Scheduled performance checks
Integration of billing WHMCS
Nagios free monitoring 24/7
CWP Kernel Security Module
Corporate Clustering Support Services (per server)
– DNS name servers (Cluster master)
– DNS balancing between servers in a cluster (multiple locations can be used)
– File Sync master (instant synchronization with changes)
– File Server Clusters
– Torrent SeedBox Clusters
– MySQL Cluster (MariaDB Galera Cluster) master / master or master / slaves
– Remote MySQL server (any version)
– Caching with Varnish (much faster than a normal disk cache)
– Scheduled performance checks. We check your server for possible performance improvements if the indicators are detected as low
– Loading the site into memory (a very useful function when the disk I / O problem is a problem)
– Managing a Php session with Memcached (for a server with high traffic)
– Installing the LiteSpeed Web Server
– CDN servers for static files, such as media sites or VODs
– Configure user security for CWP ports (important for government / public institutions)
– Scheduled system and security updates. We check your server for possible security updates.
– And many other custom queries
With Enterprise support, you can work and forget about managing the server.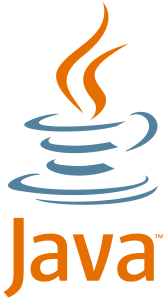 Why Java Hosting?
Java is a modern programming language, very popular and actively developing. The Java virtual machine provides maximum mobility and isolation. For Java, there are many frameworks that make it easier for developers such as Springs, Struts, JSF, GWT, Grails, Stripes, Play, Zkoss, Wicket, Tapestry and others. All this can be used on our Java-hosting with a dedicated JVM. We offer only dedicated JVM, so that our clients do not need to share JVM, as in many Java hosting companies. The dedicated JVM is more expensive than the general JVM, but we keep the low prices so that you can get a dedicated JVM for the price of a common JVM. You can use any library, framework, or jar with a dedicated JVM. With a dedicated JVM, you have full control over it using the shell or our custom JCP control panel. Those of you who need even greater security, isolation and memory can choose XEN VPS, where we install the JDK and the preferred application server for free.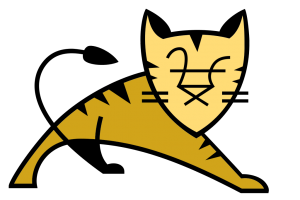 Apache Tomcat Hosting
Apache Tomcat is the most popular Java application server used to run Java Servlet pages and servlets on Java webhosts. It is actively developed by the Apache Software Foundation, and because of its low resource requirements it is cheaper for Java hosts. We make Java hosting affordable for everyone, including Java developers, enthusiasts, students and any other customers, trying to become the cheapest provider of Java hosting in the market, while maintaining the high quality of hosting, which is the most important for our customers, Apache Tomcat is also the largest community on the Internet and therefore the best support. We recommend it especially for beginners. Apache Tomcat 7 introduces memory leak detection / prevention, CSRF protection and many other improvements. You can use any version of Tomcat and JDK on our Java hosting. The package includes the Apache Tomcat Native library, which provides optimal performance in production environments.